Kriström Law Firm
Our clients range from large commercial businesses to small family owned companies as well as private individuals. Below we have high-lighted our four separate areas of expertise. Regardless who you are and what you represent, you can find out what we can help you with by clicking down below. As a full service law firm we can always provide the best legal service, even when your need span over multiple areas of law. Contact us for a discussion.
About the firm
Kriström Law Firm has since the 1930s provided legal services of highest quality to a variety of clients. We have over the years evolved and increased our competence and efficiency. We have accumulated experience in a fast changing world with new laws and rules, while nurturing the core values we have had with us since the firm was started. With us you will have our strong commitment together with the accessibility that is required today.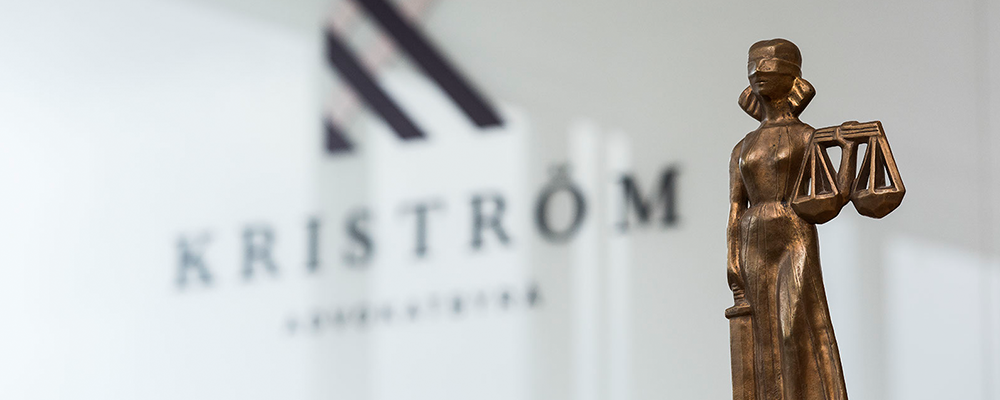 Our Legal Team
Kriström Law Firm has a strong legal team. As a full service law firm our experienced lawyers will provide you with legal services of high quality and efficiency.